[Content Note: Toxic masculinity.]
I tweeted a few thoughts about toxic masculinity and the idea that women are expected to "tame" (straight) men. For those who aren't on Twitter, and to open a place for further discussion, here are those tweets.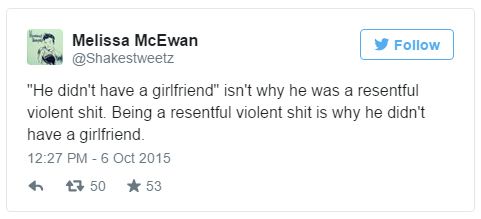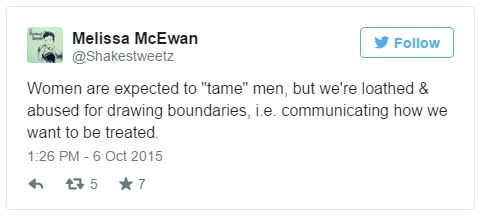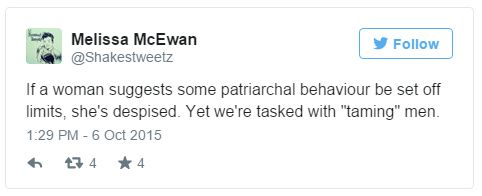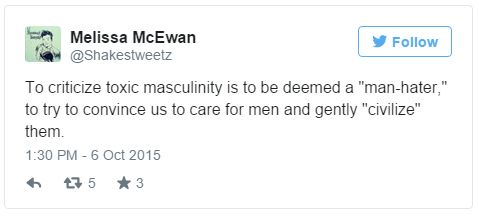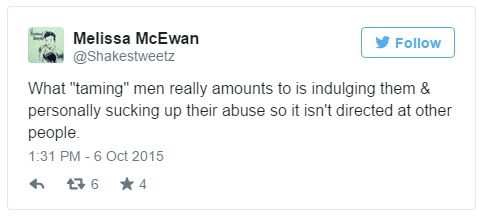 I can't put this any more plainly: Women were not put on the planet to "tame" men. But it's the people who believe that we are who most aggressively push back on attempts by women to challenge the toxic masculinity that harms us.
They don't really want women to "tame" men. They want women to submit to men, and they want to blame women for men's violence.
[Related Reading:
You Don't Own Women
;
You're Not Entitled to Women's Affection
.]