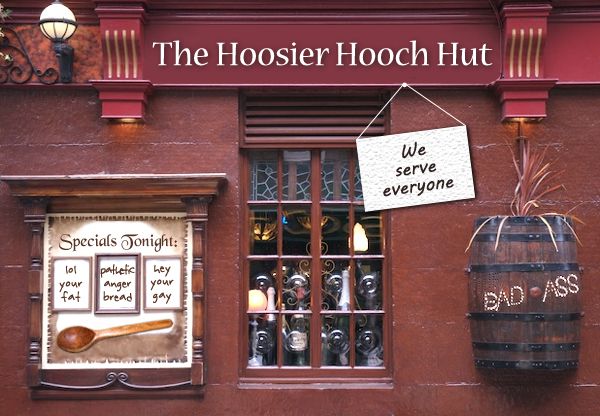 [Explanations: lol your fat. pathetic anger bread. hey your gay.]



Belly up to the bar,




and name your poison!
Programming Note:
We're going to have a few mods out over the next few days, and I could really use a break, so we're wrapping up early this week, and we will be back on Monday. If you're a person who marks Easter or Passover, I hope you have a nice holiday, and, if you're a person who doesn't, I hope you just have a nice weekend!