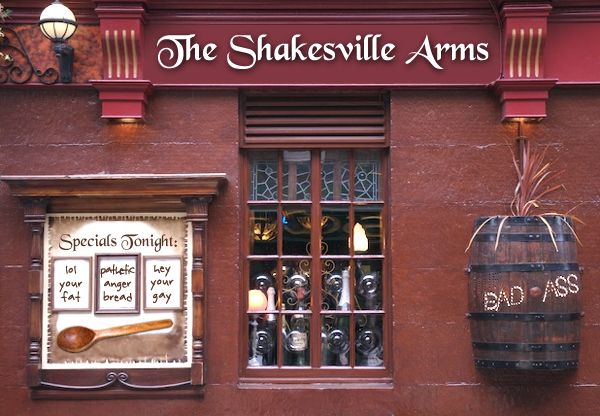 [Explanations: lol your fat. pathetic anger bread. hey your gay.]



TFIF, Shakers!





Belly up to the bar,




and name your poison!
Tomorrow begins a holiday weekend here in the States, and several of the mods, myself included, will be traveling and/or having visitors tomorrow and through next week, so we are taking next week off, starting tonight. Additionally, I've got a personal thing on Monday the 13th, so we'll be back on Tuesday the 14th. See you then!