As I've mentioned, Matilda loves
ribbons
and she loves
lamé
, so when
my birthday gift from Alison
arrived wrapped in a silver lamé ribbon, Matilda basically got THE GREATEST PRESENT EVER!
She has been going completely wild with this thing, demanding that I play with it with her 24 hours a day. If I stop playing with her for two seconds, she immediately begins nudging me and howling like I'm trying to murder her.
And, suffice it to say, she enjoys playing with this string. A LOT.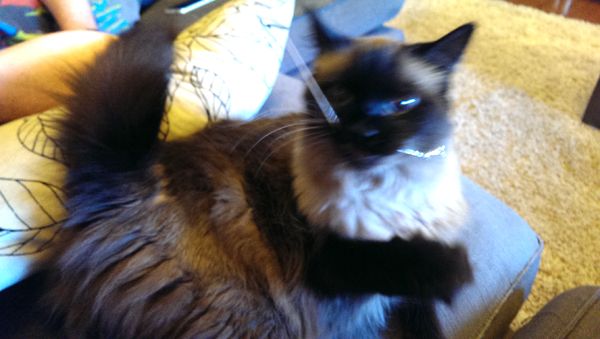 Rrrrowwwrrrr MY STRING! My precious!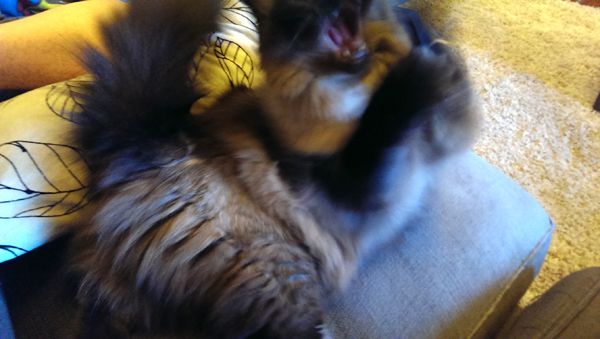 I WILL DESTROY ALL OF THE STRING!
As always, please feel welcome and encouraged to share pix of the fuzzy, feathered, or scaled members of your family in comments.