[Content Note: Violent misogyny.]
During the 2008 election, in which former Secretary of State Hillary Clinton was a primary candidate, we ran a Hillary Sexism Watch, which, by the end of 2008, had
114 entries
.
Clinton hasn't even announced plans to run for the presidency in 2016, and nonetheless here comes the onslaught of misogynist bullshit in expectation that she
might
run. Exhibit A: Republican PAC The Hillary Project's promotion of the "Slap Hillary" video game, which allows players to slap Clinton across the face.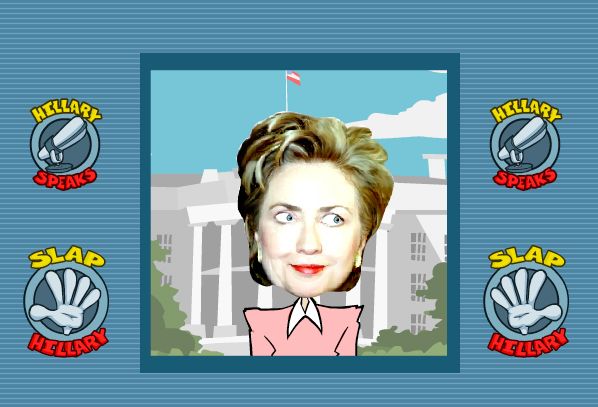 Screen cap of game.
Katie's got more
here
, and wryly notes: "If this seems especially brazen and incriminating, just remember, this is the party that almost did NOT bring you the Violence Against Women Act."