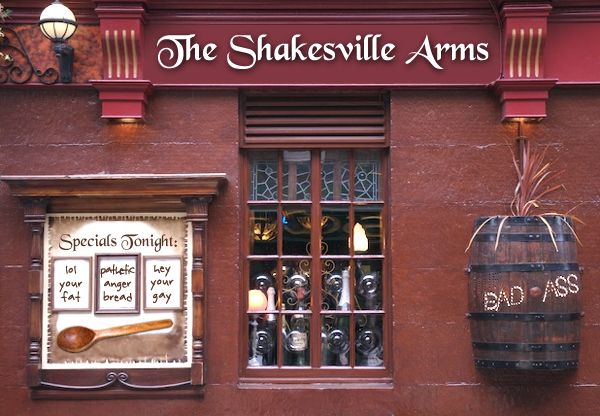 [Explanations: lol your fat. pathetic anger bread. hey your gay.]



TFIF, Shakers!





Belly up to the bar,




and name your poison!
Monday is Memorial Day in the US, and several of the mods will be traveling and/or doing Memorial Day type things that day, as will lots of readers, so we're going to take Monday off and we'll see you back here Tuesday.