Yesterday, I read
this amazing article
[CN: racism] about how, and I quote the headline, "Val Kilmer's goal is to become his generation's preeminent Mark Twain impersonator."
Sure. Obviously. Cool goal, bro.
It made me think of how, when I was a wee child with an even more pronounced lisp than I have now, I
wanted to be
"the world'th foremotht bat exthpert." And, hey, I'm only 38—there's definitely still time.
I was thinking all of us probably have cool goals we'd like to share. Like how Deeky
wants to become
the most famous person in Google image search with a dildo next to his face. Or how, if the whole bat expert thing doesn't work out, I want to own my generation's most coveted collection of Abe Vigoda paraphernalia.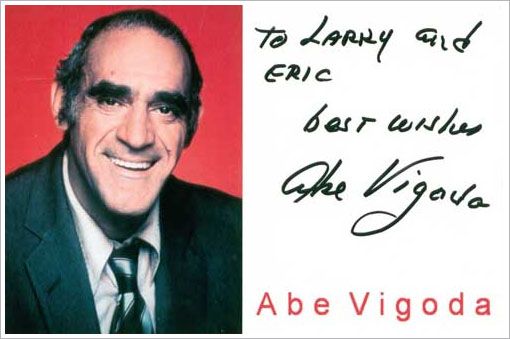 I am so jealous of Larry and Eric.
What I'm saying is: Have fun making up silly goals in comments.