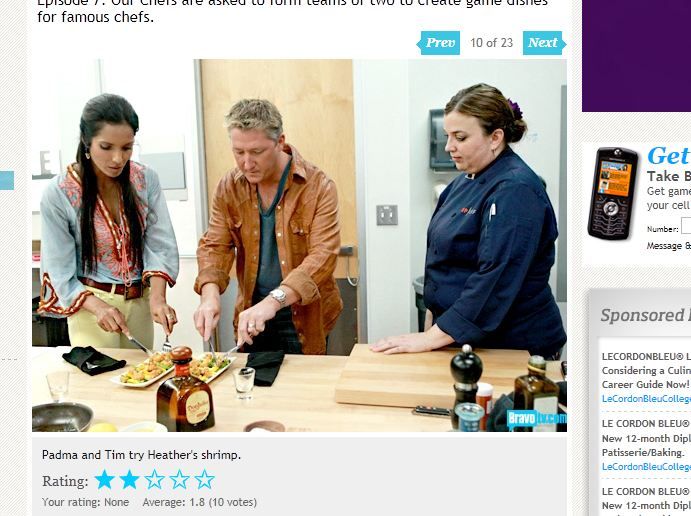 Padma and Tim Somedude get all judgemental with Heather's dish.
Top Chef continues in some non-descript state that I think is maybe Oregon. Could be
any
state really. Cook cook cook, shop shop shop, in-fight in-fight in-fight. A villain emerges. So does Paul. Who is Paul? How come I never noticed him before? Is he new? He seems nice, which is refreshing. Stay nice, Paul, there are enough jerks on the show!
Spoilers below. Discuss!