[
Part One
.]
There's a hole in my driveway,
dear Liza
.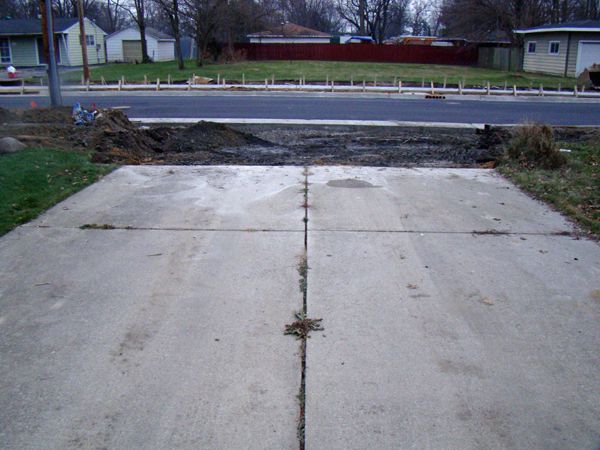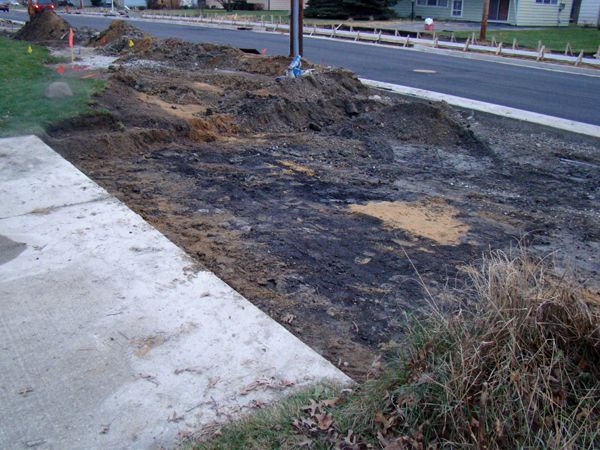 The vibrating has somewhat diminished, now that the destruction of concrete is mostly complete. Now I am able to hear the workers shouting and laughing and hollering all day. I certainly don't begrudge them having fun on the job; it just makes more difficult the task of writing when one's mind keeps seeking to listen to voices outside the window. Not that the vibrating was better.
(Yes, I have thought of earplugs, but my goddamn stupid ear canals are too shallow to keep them in. This has been the bane of my existence since the invention of ear buds, when I was still walking around with my Walkman earphones plugged into my Discman like a TOTAL LOSER! So I was told.)
We didn't find out when the end of our driveway was demolished until about 10 minutes before the work began. Iain was leaving for work, and the crew had to move so he could back the car out. It was then they told him our driveway would not be accessible "until further notice." Some of our neighbors were not so lucky, and their cars are landlocked in their driveways. Or were, until they drove across lawn after lawn down the street, until they were free.
Anyway! There's a hole in my driveway. But the improvements are coming. So I am told.