[Trigger warning for rape culture, misogyny, racism, and ableism.]
So, last night, I decided to watch the pilots of two of the new woman-centered sitcoms that two of the networks had to offer us (ladies!) this fall: First, I watched CBS'
2 Broke Girls
, which stars Kat Dennings as a cynical waitress and struggling cupcake entrepreneur, and Beth Behrs as the daughter of a Bernie Madoff-type scoundrel who has taken a job at the diner and become Dennings' roommate because the feds seized the family's assets, including her trust fund. Both of the actresses are young, white, and conventionally attractive.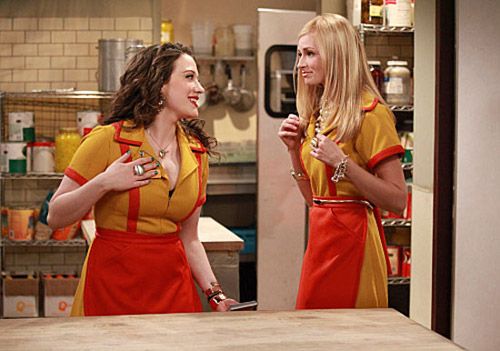 Three minutes into the show, there was racism all over the place. The owner/manager of the diner, played by Matthew Moy, is a ridiculous Asian stereotype: He has Americanized his name to Bryce, prompting Dennings to exclaim, "So your name is Bryce Lee?" Huge laugh.
Garrett Morris is cast as a ridiculous Black stereotype, tasked with delivering unbelievable lines like: "You might as well be a night maid at the Schwarzenegger house, because you got screwed!" and: "That girl is working harder than Stephen Hawking trying to put in cufflinks!" Yiiiiiiiiiiikes.
There are more racist jokes (such as they are) and gender essentialist claptrap all over the place, and then there is this scene: The erstwhile heiress, with nowhere to go, falls asleep on the subway, where the career waitress discovers her. When she touches her to awaken her, the heiress startles and tasers her (with her pink taser, natch). Apologetically, the heiress explains, "I thought I was being raped!" To which the tasee replies, "That's not what rape feels like!" Huge laugh.
On the upside, at least it was a rape joke indicating that rape is bad. On the not-upside, an audience roared at a female character acknowledging having been raped. Whoops.
There is something positive to be said for
2 Broke Girls
: Both lead female characters are allowed to be smart and capable and competent. Their relationship is not set up as a competition, but as a complementary friendship. It was really quite radical and wonderful. Too bad there's so much garbage undermining what could have made for a really neat show.
Next, I watched NBC's Whitney, a star vehicle for Whitney Cummings, who coincidentally co-created 2 Broke Girls with Sex and the City's Michael Patrick King. Whitney has no discernible hook: It's a crappy sitcom about a white, straight, conventionally attractive woman in a relationship with a white, straight, conventionally attractive dude. They have some boring friends, all of whom are white, except for Neal, played by Maulik Pancholy, whom Whitney's mother mistakes for a doctor and a valet. Hardy har.

Men are from Mars, women are from Venus, blah blah.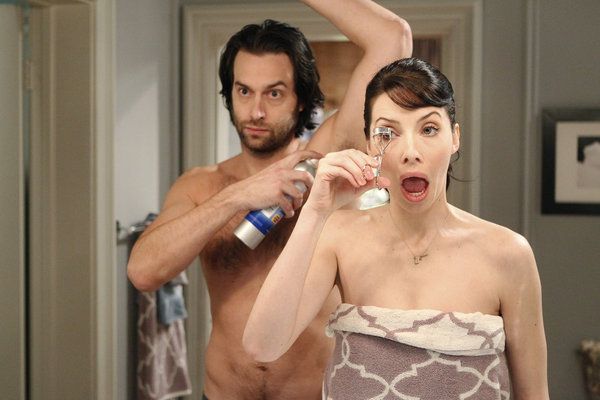 And then there is this scene: Whitney is insecure about their relationship because their third anniversary is coming up and they don't have sex four times a week, which Cosmo says they should be having. She asks her boyfriend if he remembers what they did on their last anniversary. "You took Tylenol PM. In the AM," he says. She replies, "I got the bottles mixed up! And, as I recall, you had sex with me anyway!" And he retorts, "It was our ANNIVERSARY!" Huge laugh.

So, basically, we are asked to find Whitney's boyfriend a likable character despite the fact that he raped her on their anniversary. Um, no. He is horrible and this show is garbage.

After I was done with my research into The Television Industry Speaks to Women, Fall 2011, I flipped over to an old episode of Laverne & Shirley, from 1976. In the episode, Hector (Greg Antonacci) has gotten mad that neither Laverne (Penny Marshall) nor Shirley (Cindy Williams) will go out with him, so he writes their names and number on the men's bathroom wall at Vinnie's Pool Hall, along with a note that they're "easy."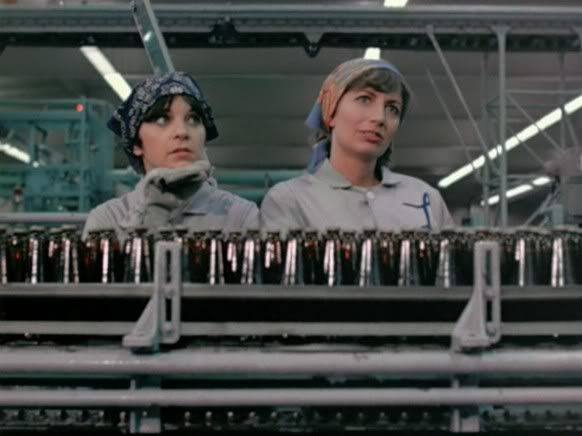 Laverne and Shirley don't know he's done this, so they're mystified by the sexually harassing prank calls they're getting and pleased when two guys they work with call them for a date.

The two guys show up for their date and immediately try to rape Laverne and Shirley. The scene is played for laughs, and gets a huge laugh from the audience.

I was born in 1974. For my entire lifetime, a woman-centered comedy show must contain "jokes" about the female lead(s) getting raped or almost getting raped, in order to appeal to a mass audience. If that doesn't perfectly illustrate that we live in a rape culture, I can't imagine what would.