I'm still down for the count. It's a little more serious than just a pulled muscle, but hopefully not so serious that a few days of rest won't be all I need. I'm going to be pretty useless in the interim, because I can't sit without extraordinary pain, but I will try to post what I can here and there via mobile.
Meanwhile, I do have at all times at least two excellent attendants keeping me warm and well-cuddled during my convalescence.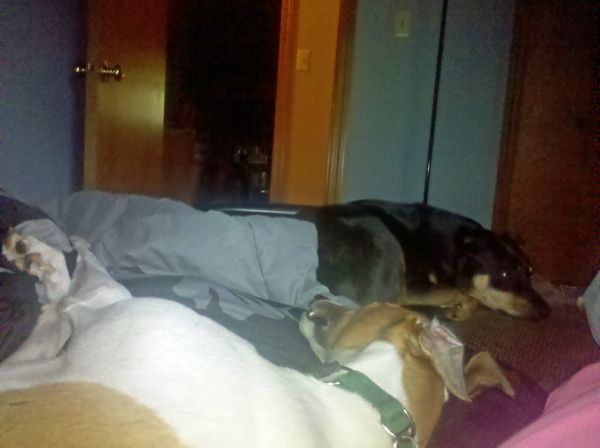 The view from/in my sick bed, lulz.