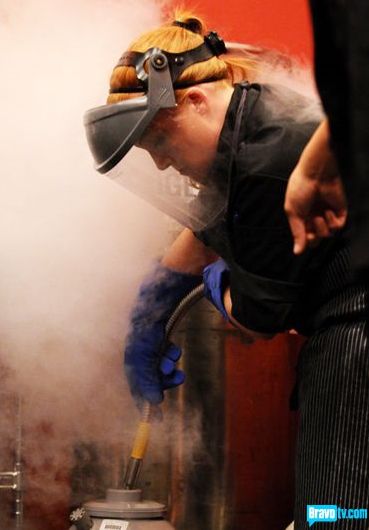 [Image from last night's episode: A cheftestant welds two cookies together as part of the Dinosaurs Are Awesome challenge, or whatever it was.
Liss: "What is this -- TOP MAD SCIENTIST?!"
]
Last night's episode will be precisely batonneted, so if you haven't seen it, and don't want any spoilers, pack your knives and go...