Pam's got
the lowdown
on how even we hillbilly Hoosiers won't tolerate the anti-gay vitriol spewed by the likes of sorry-excuse-for-a-human Fred Phelps and his demonic little minions.
My favorite line:
Phelps said America's tolerance is sending it "to hell in a fornicator's hand basket."
The only person I can think of that might still carry a hand-basket is Rip Taylor. You know—for the confetti.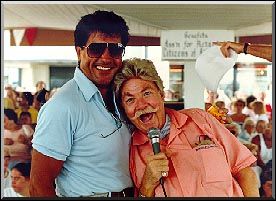 I'm not sure how much fornicating he does these days, though.