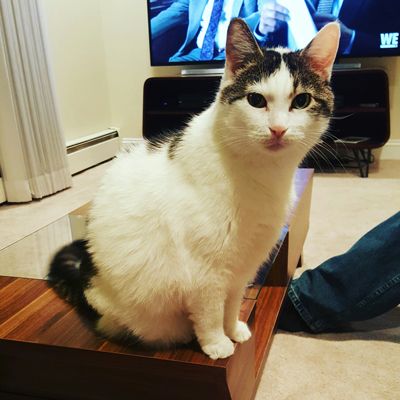 Who's got four paws and is fixing to get into some trouble? This cat!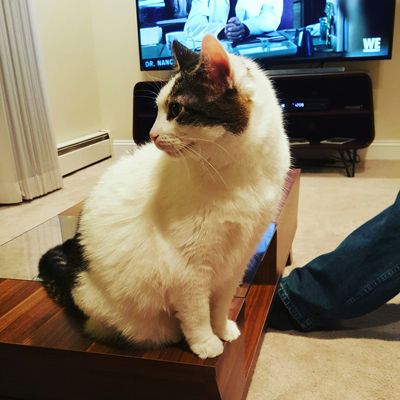 "Hmm, let's see what I can get into?"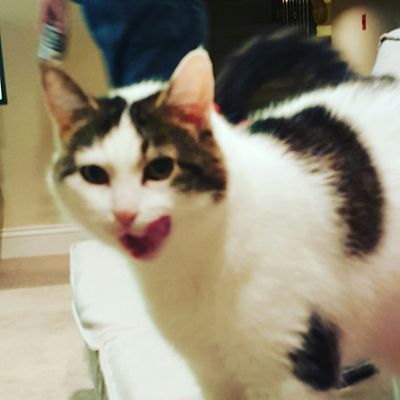 Licking her lips after immediately sticking her face in Iain's coffee mug as soon as he walked away. It's blurry, because I accidentally took it while jumping up to try to stop her. Unsuccessfully, lol.
As always, please feel welcome and encouraged to share pix of the fuzzy, feathered, or scaled members of your family in comments.