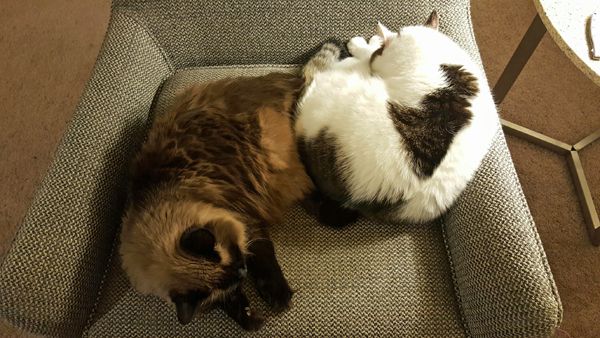 Yin and yang.



One normal sized adult cat, and one TITCHY WEE ADULT BABY CAT!
Obviously, this chair is the BEST CHAIR EVER, especially for cats who like to snuggle. One day, I expect I will find all three of them snuggled in it together, and then I will explode from overwhelming cuteness.
As always, please feel welcome and encouraged to share pix of the fuzzy, feathered, or scaled members of your family in comments.