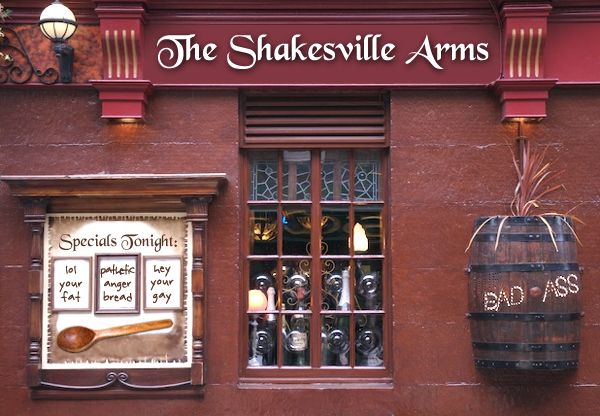 [Explanations: lol your fat. pathetic anger bread. hey your gay.]



TFIF, Shakers!





Belly up to the bar,




and name your poison!
We are going to be taking next week off, since next week is Thanksgiving week in the US and many of the mods will be traveling and/or visiting with family and friends.
Since this holiday can be a troubling time for lots of folks, and it's a time when some of us most need community, I will be opening and modding a thread mid-week so people can hang out together here, if they want and need company.
We will resume our regular schedule on Monday, December 1.
If you are someone who celebrates Thanksgiving, I hope you have a nice holiday. Safe travels to everyone who may be traveling next week!