Here is a very important and newsworthy photo of Tom Hardy kissing his dog Woodstock's head while taking a break from shooting a film in London: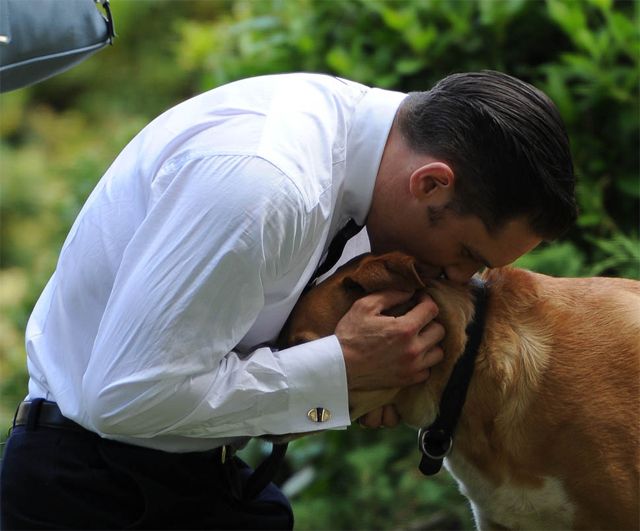 In case you are anything like me and definitely need to see Tom Hardy kissing Woodstock's head from another angle, just to confirm is it for sure one of the cutest things ever on the history of the planet, here is another very important and newsworthy photo: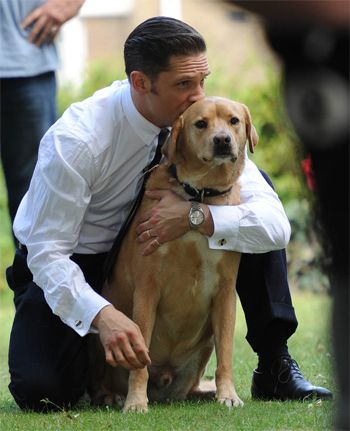 More? We probably need more. I mean, it's good to be comprehensive when reviewing important news.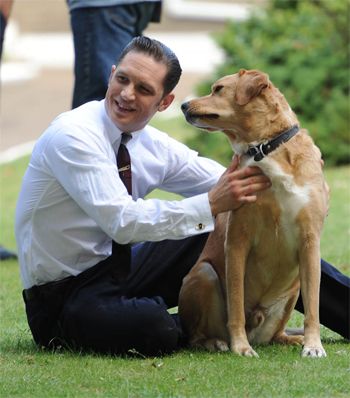 "I love you, Tom."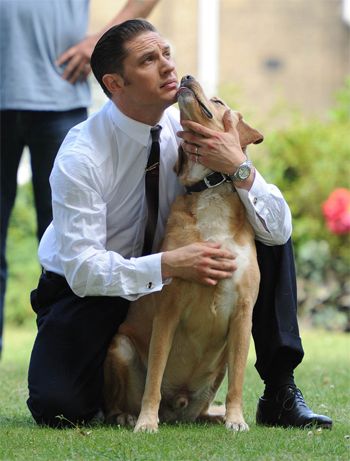 "I kiss you back, Tom."
In case you're curious, Tom Hardy rescued Woodstock with Jessica Chastain while they were shooting
Lawless
in the US.
There are like a million more pictures
here
. My thanks to Shaker
Celticfeminist
for the heads-up.