As I mentioned
, Deeky purchased me a copy of Gwyneth Paltrow's cookbook for my birthday, because he hates me. While he was here, he mentioned that another gift he'd bought hadn't arrived before he left, so he would send it to me once he got home. Well, it just arrived.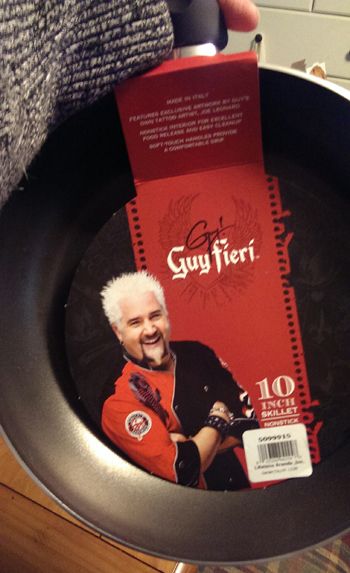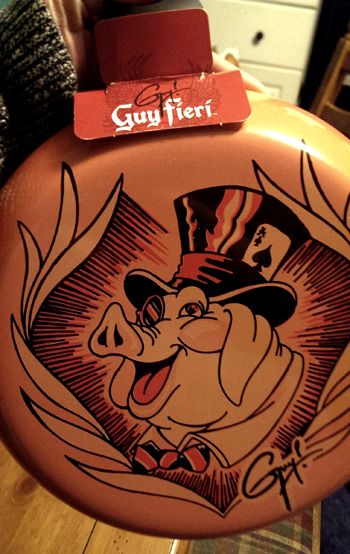 This is the back of the actual skillet.
Deeky W. Gashlycrumb, you are a MONSTER. And I can only assume that if I try to cook one of Gwyneth Paltrow's precious recipes in a Guy Fieri skillet that the entire universe will implode. So get your shit in order, people, because HERE COMES THE BOOM!