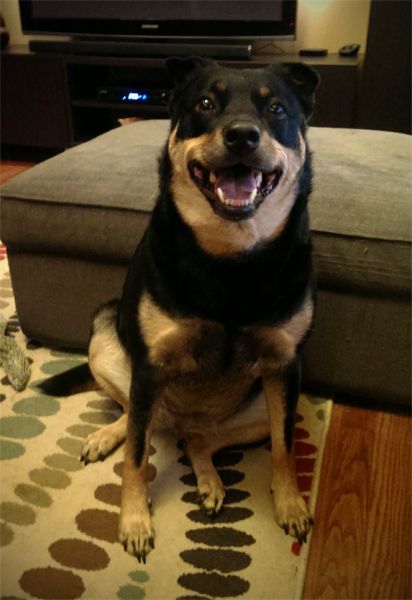 Happy Dog is happy.
In fact, even when Zelda is sound asleep, draped across my lap being the bestest blanket in the whole wide world, she is still smiling.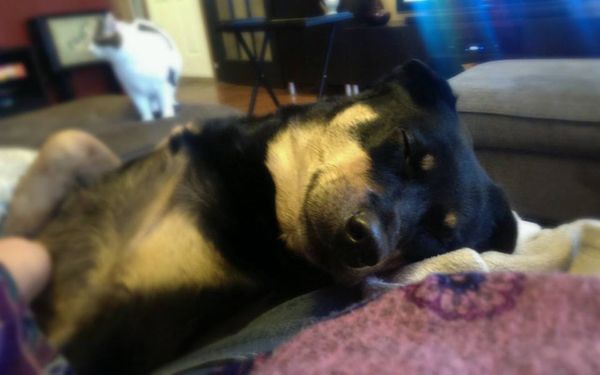 "I dream of treats."
As always, please feel welcome and encouraged to share pix of the fuzzy, feathered, or scaled members of your family in comments.