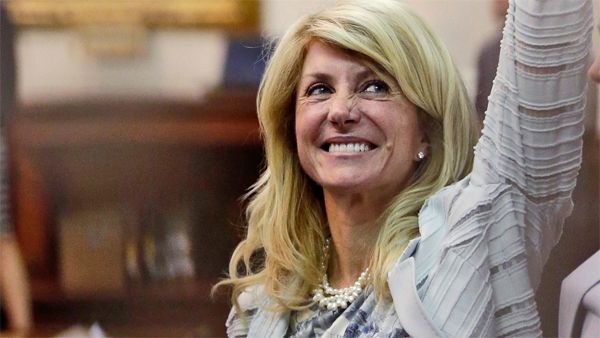 A little recommended reading: Elizabeth Plank's
10 Reasons You Should Love Wendy Davis
.
[H/T to Shaker superior olive (Bethany),
in comments
.]
* * *
[Content Note: Anti-choice terrorism.]
Also: Do you remember in March of last year when I wrote about a Texas State Senator whose office was firebombed?
That was Wendy Davis
.
At the time, she said: "It's a sad but true fact of public service that we have to feel concerned sometimes for our personal safety. But we can't let that stop us."
She knows exactly what she's risking. And she stood the fuck up there for 13 hours and did it anyway.