[Content Note: Reproductive rights. NB: Not only women need access to abortion.]
The National Women's Law Center, as part of its
This Is Personal
project, which seeks to reinforce the message that women's health decisions are personal and no one else's business, have launched
Not In Her Shoes
, a space in which women (and men!) are encouraged to submit pictures of their shoes and "tell us why no one can walk in them but you."
Everyone's life is different, especially when it comes to reproductive health. This month marks the 40th anniversary of Roe v. Wade, the landmark court ruling that placed the decision whether to have an abortion with women. It sent a strong message that reproductive health is personal for everyone.

Don't let opponents take us backwards. It's time we take a stand and tell them they have no business in our shoes.
Submit your own shoes here
.
I submitted
mine
!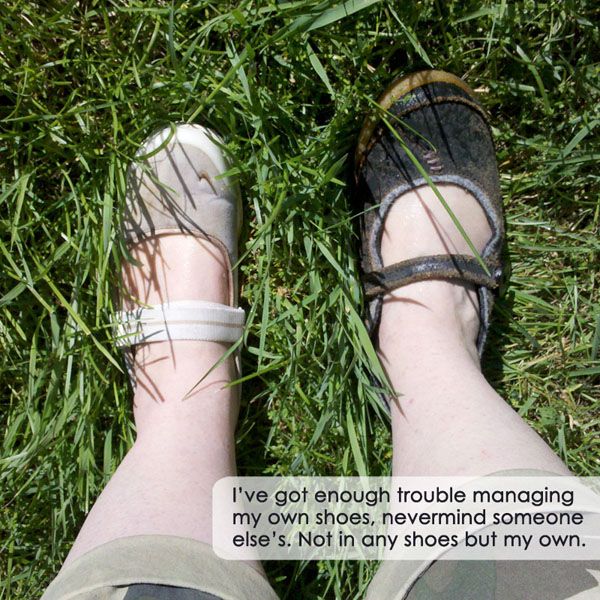 Go check it out!