Iain went out for a smoke last night and forgot to leave the front door unlocked. He came to the front window to petition for assistance.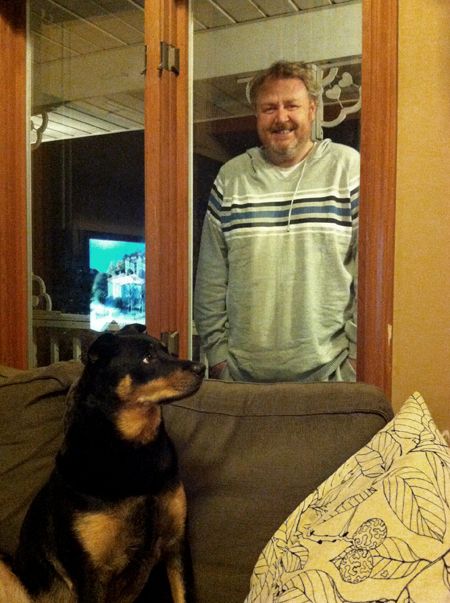 Zelda looked dubious. I asked her, "Zelly, should we let the dadsy back in the house?"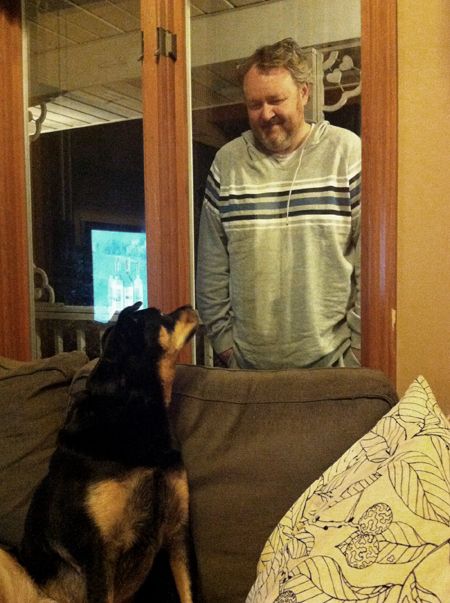 She considered. She decided we should. I walked very slowly to the door, to the sound of Iain's laughter, and let him back in.
[Images shared with Iain's permission.]