Continuing their
marathon
of
awesome
covers,
Newsweek
has
unveiled
this week's cover featuring President Barack Obama sporting a rainbow halo, yiiiiikes, accompanied by the headline "The First Gay President." Story by Andrew Sullivan. Obviously.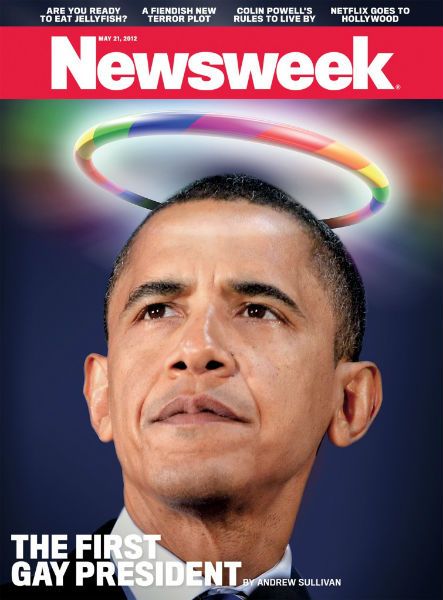 [Click to embiggen.]
So, Bill Clinton was our
first black president
, and Barack Obama is our first gay president. All righty then. I can't wait for our first female president—President Neil Patrick Harris.