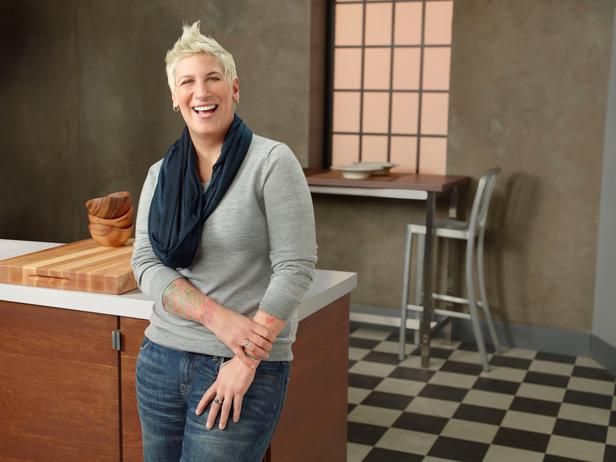 So, I've never watched
Food Network Star,
the 8th season of which premiered last night, and I really wasn't going to tune in because I have no interest in Alton Brown's rank fat hatred. BUT. I do like me some Bobby Flay (and guess whose team is three women and two men of color?), especially after the last season of
Worst Cooks in America,
and then there's this:
Chef Michele Ragussis
is not only on the show, but on Team Bobby.
OKAY YOU HAVE PULLED ME IN!
The only thing I know about Chef Michele is that I liked her on
Chopped
and
24 Hour Restaurant Battle,
but I liked her A LOT. She reminds me of the sorts of ladies with whom I tend to be friends—tough, talented, funny, and nice.
Let's root for her! Or not, if you like someone better! To each hir own! But I am definitely going to root for her!
Anyway, there was a lot to talk about in this first episode, especially as regards how Alton Brown is a stupid jerk and how Michele Ragussis is awesome. So let's talk about all of it!