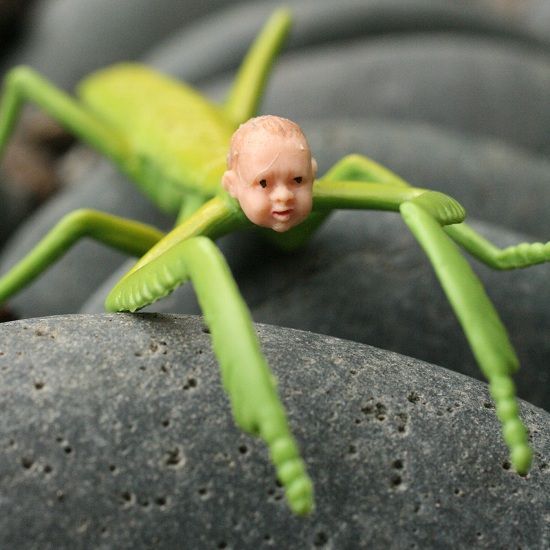 Meet Mantisman! Part mantis, part man! (Paging, Roger Corman.) He showed up in my mail the other day, a gift from Liss. A couple weeks back I asked my friends (harrumph!) on Facebook to send me cool stuff for my mantle. My mantle is empty. My mantle
was
empty. No more! Not now that Mantisman has arrived.
Okay, so he looks more like a baby than a man, right, so I've a mantisbaby to look after. Of course. Because as I told Liss yesterday, I keep finding him in different spots around my apartment. Either the cats are getting ahold of him or he's alive.
She replied: "I hope it's that he's alive. Obviously." Obviously.
Say hi to Mantisman (AKA Mantisbaby), everyone!