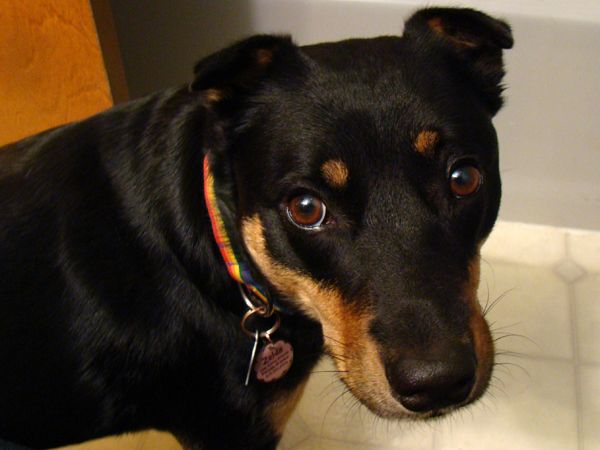 Zelly Belly
Another milestone for Zelda this week: When she first came to us, she would never, ever, let me scratch her chin. Her head was always down, very submissive, and if I tried to scratch her chin to lift her head, to communicate to her
you can be confident here,
she would stick her nose under my hand and nudge it upwards, back to the top of her bowed head.
This week, she let me scratch her chin. She closed her eyes in blissful contentment, and her head rolled backwards until her nose pointed clear to the ceiling. "Good girl," I told her, and scratched and scratched until she collapsed against my side with the great heaving sigh of a satisfied dog.
Bonus Cute: Dudley standing in the middle of a grass bush, rubbing his eyes, because he's allergic to it. He does this pretty much every time he goes outside, because he is a hilarious dildobrain.