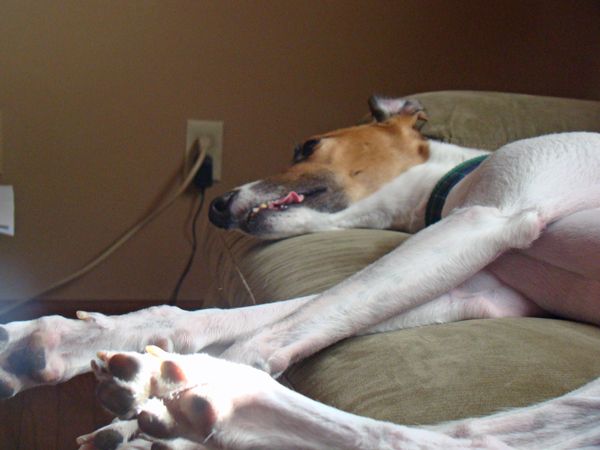 He will lie like this with his tongue hanging out until it looks like a dried-up, shriveled bit of grody beef. And sometimes, if I go over and tickle his tongue with my finger, he'll slide it out even further then quickly bring it back to hanging out just a little, over and over, until I'm weeping with laughter.
I've never managed to get it on film, but
this video
of another greyhound doing something similar conveys the general idea, lol.