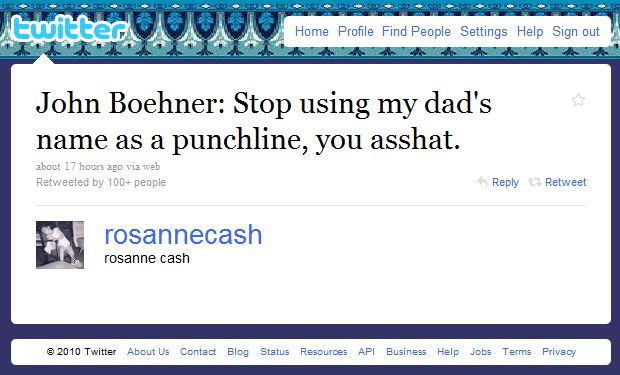 "John Boehner: Stop using my dad's name as a punchline, you asshat."
—Singer-songwriter
Rosanne Cash
, daughter of singer-songwriter Johnny Cash, in response to that shitty joke House Minority Leader John Boehner (R-Eprobate)
keeps telling
: "Remember when Ronald Reagan was president? We had Bob Hope. We had Johnny Cash. Think about where we are today. We have got President Obama. But we have no hope and we have no cash."