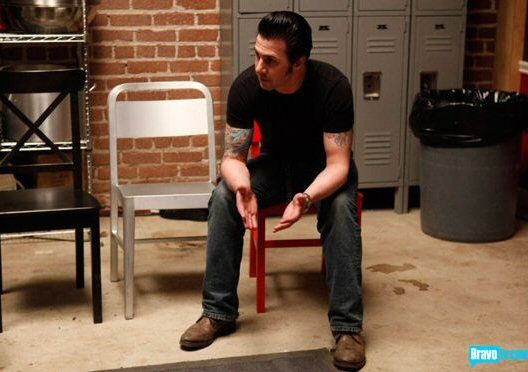 [Image from last night's episode: The chefjudicator and grief counselor Johnny Elvisface delivers some distressing news.]
Last night's episode will be whipped and folded, so if you haven't seen it, and don't want any spoilers, pack your ice cream scoop and go...

Also: What the fuck does this have to do with food?



Oh yeah, nothing.