After Dudley found success in his role as
greyhound ambassador at the County Fair
, I decided to take him last night to an event held by the rescue at a local library, Greyt Readers, where kids (and adults) can meet and interact with the greyhounds, and, if they like, read to them. And he was, as ever, a GOOD BOY!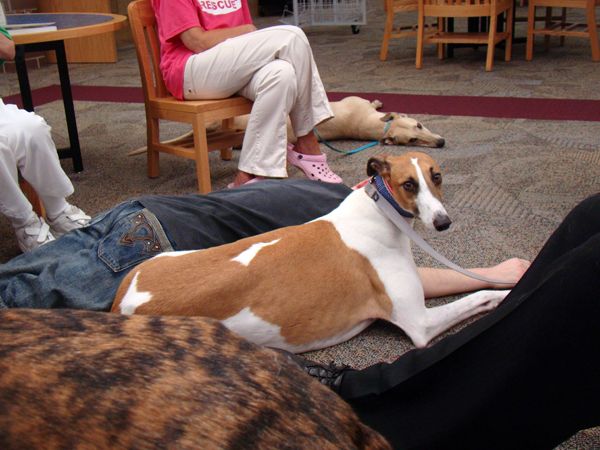 Image Description: Dudley lies amongst other greyhounds, half of whom are in foster care awaiting adoption from forever families, and beside a teenager, J, who loves animals and also participates in a local horse riding program for special needs children. After this picture, Dudley
curled up next to him
and let J throw his arm across his shoulders.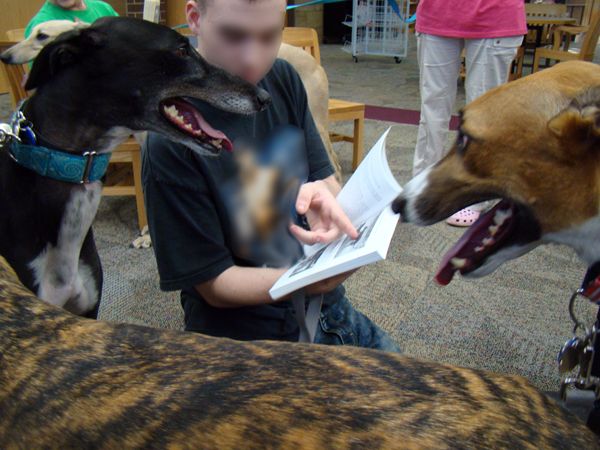 Image Description: J reads a book about greyhounds to the greyhounds.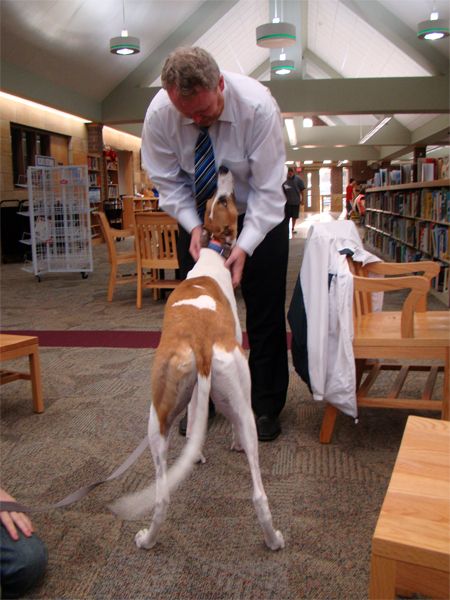 Image Description: Iain met us at the library after work. Dudley was happy to see his pop, and his tail is just a blur of happy wagging.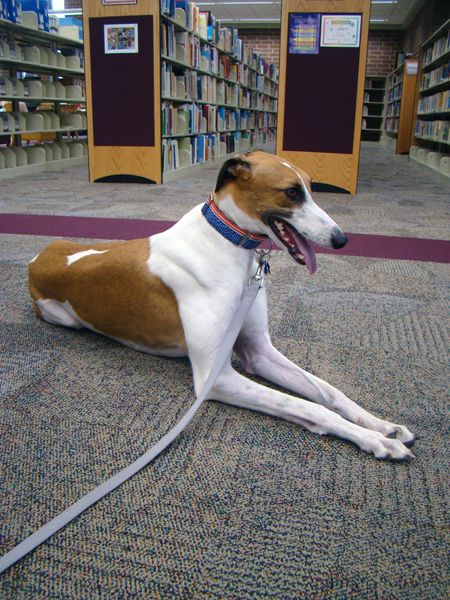 Image Description: Dudley lies on the floor of the library with rows of books behind him.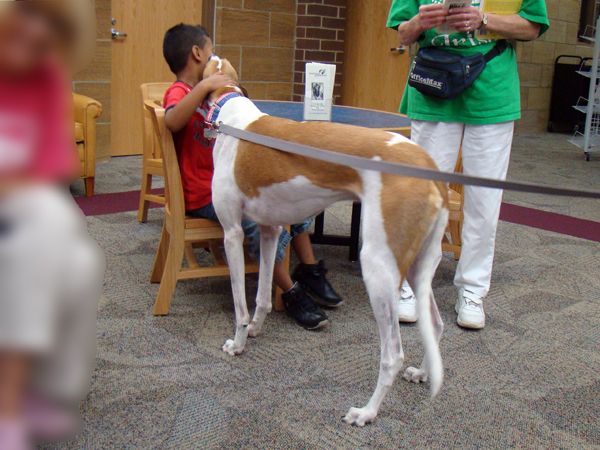 Image Description: Dudley greets a little boy with a kiss on the face.



Image Description: Dudley, Patty (a brindle greyhound), and Blackberry (a black greyhound) look at the action in the middle of the space.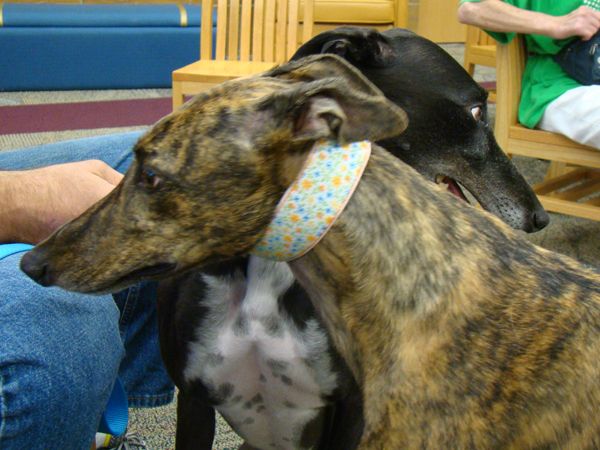 Image Description: Patty and Blackberry, who are both being fostered while awaiting permanent homes, cuddle near their foster dad.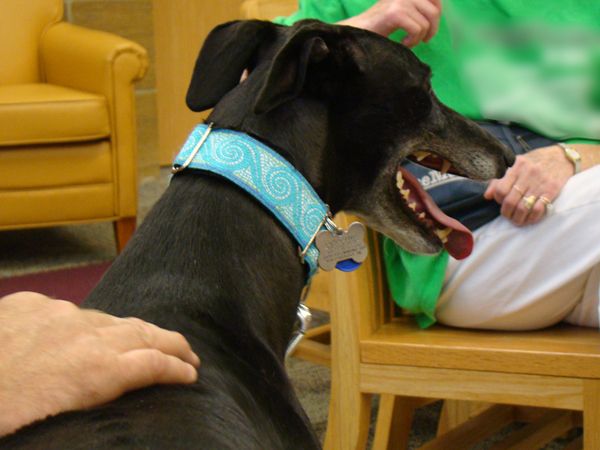 Blackberry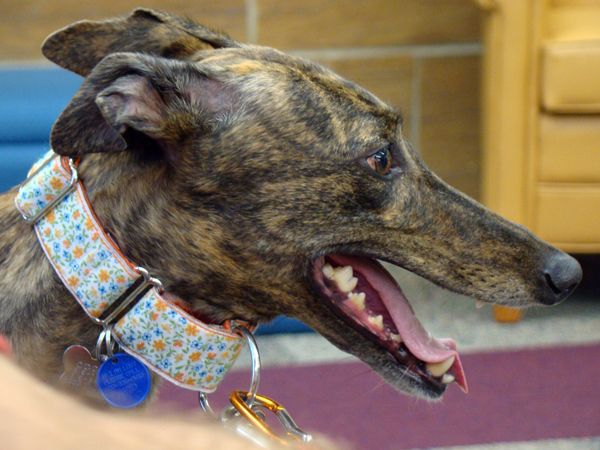 Patty



Image Description: Star, who, like Dudley, found his forever home earlier this year, lounges handsomely while receiving attention from the kids.

Dudley became a part of our lives because of people who generously donate their time and personal resources to saving greyhounds, and we can't think of a better way to thank them than to pay that forward, in the hope of helping another family, or another dog.



Find out more about rescuing retired racing greyhounds here.