The Scotsman helps celebrate
Shakesville's Fourth Blogiversary
with a touching card: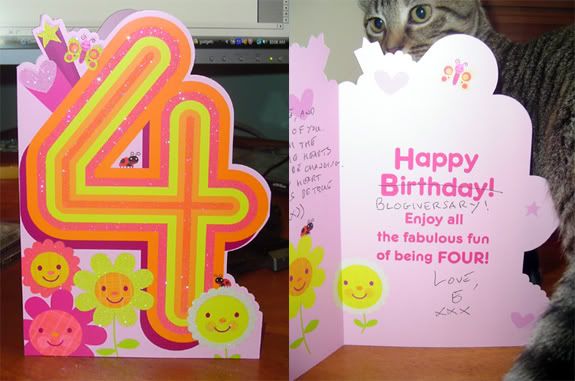 lol your hallmark greeting
(Evidently, Sophie has to work her way into every picture I take now.)
To truly appreciate the emotional impact of this moving card, you need to know it has a coloring challenge on the back: "Coloring Fun! Color the 4 in your favorite colors!"
Upon opening it, and after I was done crying with laughter, I said: "I'm totally blogging that."
And Iain said, "I totally know that."