When our friend Quentin was out visiting, we took him out to the coast. While wandering down the beach we came across tons of Nereocystis luetkeana strewn on the sand from when the tide went out:
Behold, the long stipe!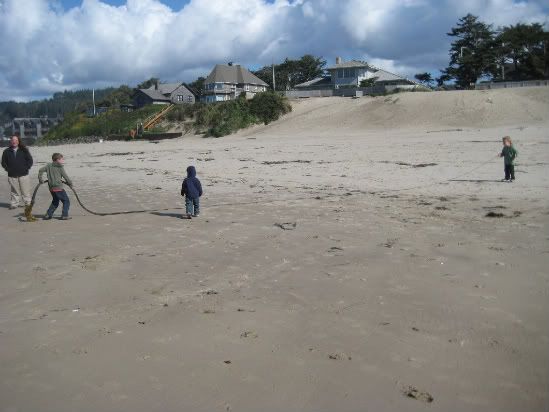 They can get up to 118 feet long!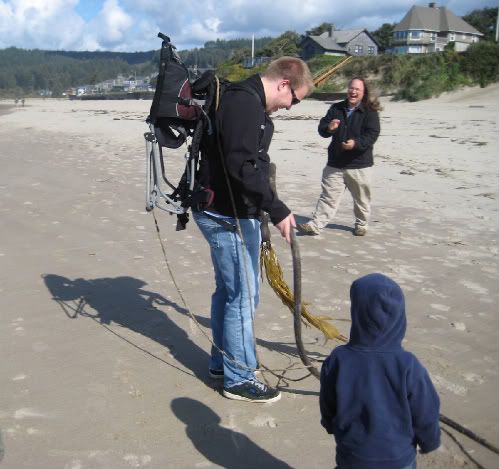 They're also called "bull kelp" because they look like bull whips. And when you try and crack one like a bull whip, you might just wrap it around yourself.