One of Shakesville's earliest Shakers, Darryl Pearce,
died suddenly
on February 19. Some of you might know him as the
Fuming Mucker
, which was the title of his blog, but he always commented here—and at
Echidne
and
Eschaton
—as Darryl Pearce.
He was a truly wonderful guy—clever as hell, funny, and insightful. He was so encouraging about the work being done at this blog, way before I deserved it, even as his comments helped lay the groundwork for this community.
I'm really so terribly sad to hear of his passing.
Here's Darryl, in the picture he sent for the
Shaker Mosaic
project.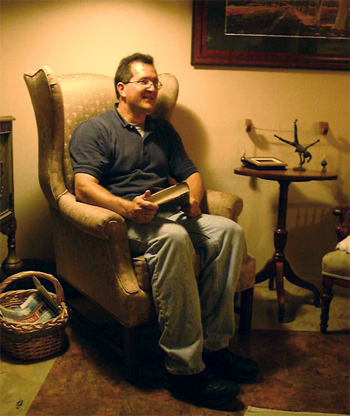 So long, friend.