After
much discussion
about the suckitude of
Crankshaft
, I thought a good question tonight would be:
What's your favorite comic strip?
There are two I really, really love, and although
Calvin & Hobbes
is a very close second, the top prize has to go to Gary Larson's
The Far Side
, which I love more than I can say.
And btw, this?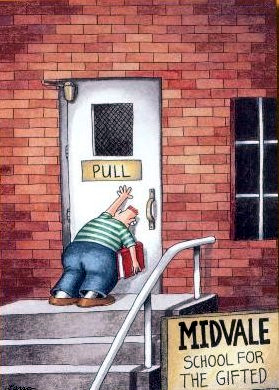 Is totally me.