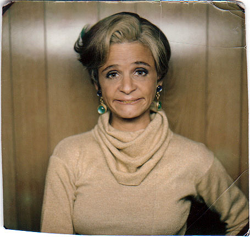 Great interview with Amy Sedaris in
The Onion
:
The A.V. Club: Would you ever play a pretty character?

Amy Sedaris: If she was ugly and, like, made to be pretty. Like if you got up close and could see pockmarks. It's just more fun for me to play more character-driven things. Like, if it was a pretty girl, then I would find some way to make her ugly. [Laughs.] Because that's just more interesting to me.
You can read the whole thing
here
. Hat tip to Matt at
After School Snack
.