TomKat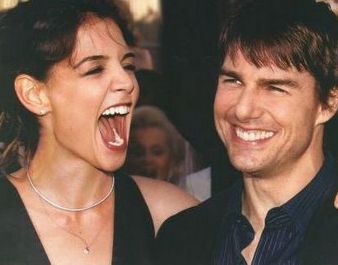 Not Tom Cruise, or even Katie Holmes, but their merged, two-headed demonic being known as "TomKat," from whence will soon spring its satanic, I mean Scientologic, spawn.
The Scoop
reports
, however, that the wedding may be off. ("Yeah right," sniffs my favorite dish bitch,
Michael K
, "over Tom Cruise's dead alien body!") Eh, what does L. Tom Hubbard care? He's got his extraterrestrial heir and even his
insane-a-thon
on Oprah's chatfest couldn't unseat him as
Hollywood's top money-maker
(for the seventh time). He and his evil turkey-basted legatee will soon rule the world, whether Joey Potter's along for the ride or not.