Pam's got up
another doozy of a post
on the wingnuts' answer to the insidious evil that is Harry Potter, which reminded me of something I've been meaning to post now that Halloween's almost here…
Last Halloween, my nephew came back from Trick-or-Treating with two books in his bag o' goodies, which my sister was appalled to discover (and removed from his sight before he read them). When she showed them to me, I begged her to let me have them, and she kindly agreed, looking at me like I was insane for wanting them, but they were simply too crazy for the rubbish bin. Apparently, some of their neighbors felt that kids didn't need candy so much as a lesson on Christianity and Evil in the form of a demented little hardback comic book. I can't even imagine how many of these things were handed out to unsuspecting kids.
You'll have to forgive the quality of the images; I took photos of the pages, because I don't have a flat scanner and didn't want to destroy the books to share them. This is the first of the two, and I'll put up the other one soon, if everyone enjoys this one. (Not all the pages have been posted, but you'll get the gist.)
Satan, Bite the Dust!
A Storybook for Kids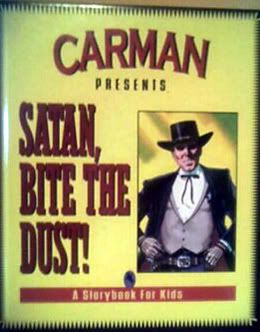 Warrant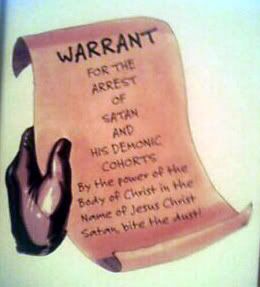 Carman (not to be confused with the pernicious Cartman of South Park fame) enters the saloon and makes plain his plan…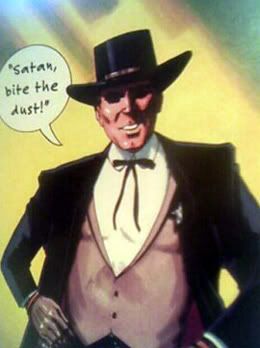 Satan and his gang of wicked henchmonsters (identified in the book as his "unholy herd") are having none of Carman's B.S.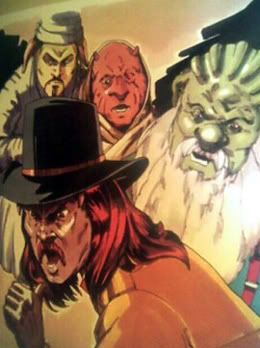 Cartman knows the only way to deal with evildoers is to…

…beat the shit out of them!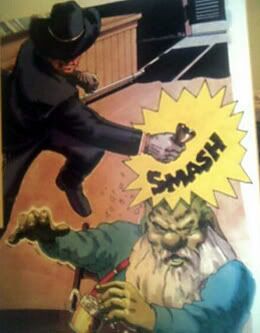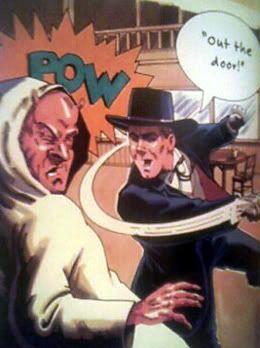 Carman, who announces he represents "a whole new breed of Christian today," knows that a good, old-fashioned ass-whuppin' won't take care of the devil himself, so he pulls out his gun…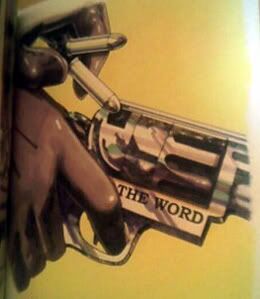 …and his bullets…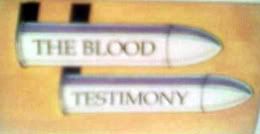 …and blows the devil clean away!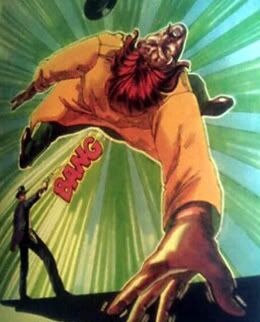 The End.
But this little tale of Christian murder and mayhem does come with a warning for the kiddies…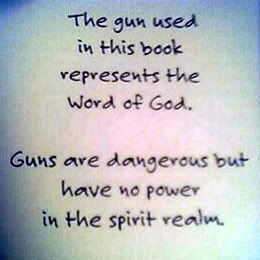 That's right. Guns are dangerous, but they have no power in the spirit realm. So you should only use them to kill heretics, not the devil.

Happy Halloween!