Okay, this is seriously the weirdest collection of search engine terms used to find this blog I've ever seen!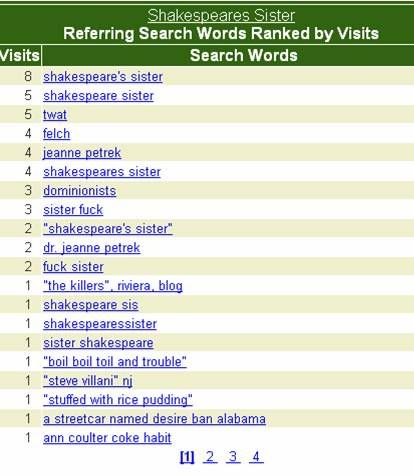 And that's just the first page.
I'm certainly pleased about "twat," although "stuffed with rice pudding" is definitely my favorite.
Let's make this the Question of the Day: How did you find Shakespeare's Sister?