Until Blogger lets me post something of substance again (i.e. something that includes blockquotes or more than two links or something zany like that), here's a little quiz for you:
In this picture, is Senator Biden: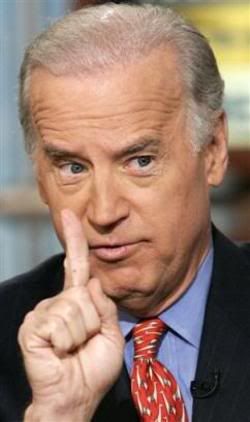 A. Showing us the number of chances he
had
left?
B. Checking which way the wind is blowing to determine his next vote?
or
C. Something completely different altogether, of which you will inform me in comments?
(With
many thanks to Rox
for the image and
to folkbum
for suggesting choice B.)