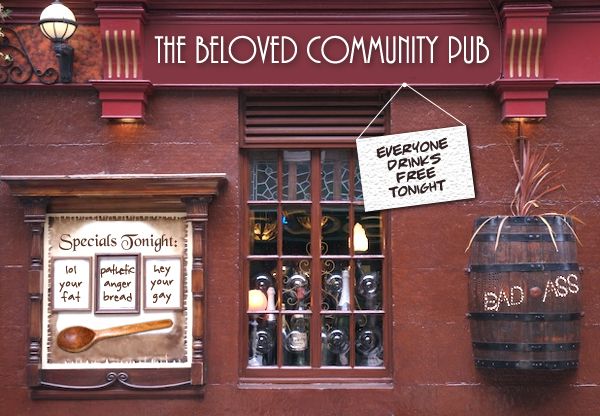 [Explanations: lol your fat. pathetic anger bread. hey your gay.]



Belly up to the bar,




and be in this space together.
I've got some personal stuff to do on Monday, so I will be taking the day off, and I'll see you back here Tuesday.
And don't worry — if the rumors turn out to be true that we'll be starting next week with more indictments, I promise to open a thread for discussion at my earliest opportunity!