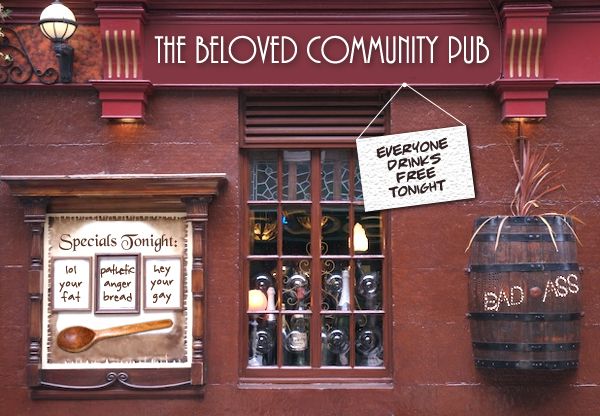 [Explanations: lol your fat. pathetic anger bread. hey your gay.]



Belly up to the bar,




and be in this space together.
I have a friend coming to visit for the weekend tomorrow, and some of the mods have plans for Monday, which is President's Day, so we will be taking tomorrow and Monday off, and we'll see you back here on Tuesday. ♥
In the interim, you will still be able get your fix of outrage
and
cute pix by following me
on Twitter
.