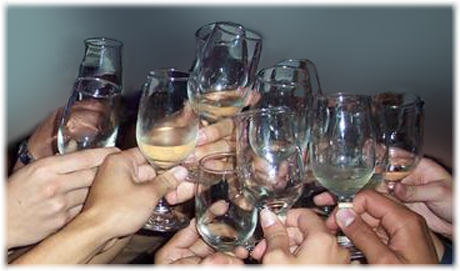 Yesterday was Shakesville's twelfth blogiversary! Whooooooops! Even if it's a day late, let's all lift a glass and toast to this community. To teaspoons! To the mods! And to the most colossal collection of the most Humorless Feminists in all of Nofunnington! CHEERS!
When I first started this blog, because George W. Bush was making me so angry that I couldn't contain it in my head anymore, I did so without any hope or expectation that it would ever mean anything to anyone other than me.
I'm surprised and thrilled that it has. And I feel really grateful that Shakesville, the blog and/or the community here, means something to so many people. I'm honored to mean something to you.
I've said this before and I'll say it once again: This is the hardest and best job I've ever done. I am a better person than I was when I started. I know more about myself, both the good things and the things that need changing. I've made great friends, the greatest, and had expansively generous teachers, from whom I've learned more in this space than I ever could have imagined. I am forever changed because of Shakesville, and the people who visit or come to stay.
My thanks to this community for their support. My profound gratitude to the other contributors and mods, for everything you put on the page and everything you do for me behind the scenes. And my thanks and appreciation to Iain, who first suggested I start this blog and always believes in me.
And now, back to work.
A portrait of the outrage machinist as a middle-aged woman.