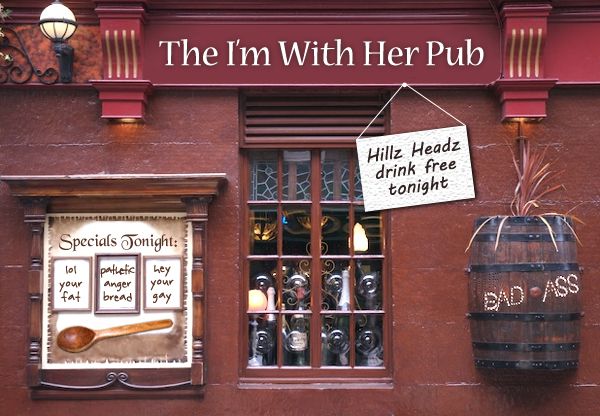 [Explanations: lol your fat. pathetic anger bread. hey your gay.]



TFIF, Shakers!





Belly up to the bar,




and name your poison!
I've got a friend coming to visit for the next little while, so I will be taking the rest of this week and next week off. Plus, to be perfectly frank, I'm just burned out from blazing the candle at both ends for the past few months, and I need a bit of a break before we head into the final stretch of this election.
I will still be writing for BNR, however, and I'll no doubt be active on Twitter, so you'll be able get a faceful of my contempt whenever you need a dose!
As always, if there are any major news stories, one of us will be sure to put up a thread here.