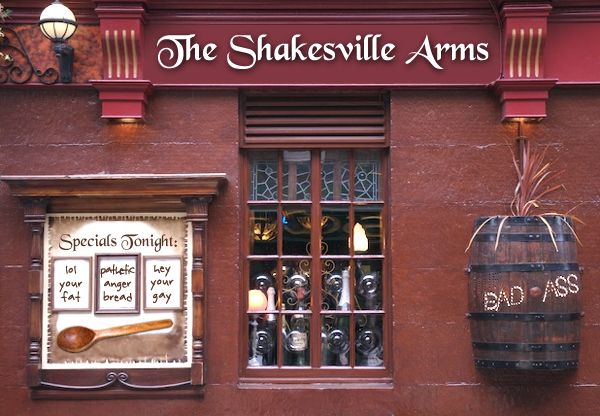 [Explanations: lol your fat. pathetic anger bread. hey your gay.]



TFIF, Shakers!





Belly up to the bar,




and name your poison!
We'll be off next Monday and Tuesday, for the 4th and because I need a bit of a break, as I'm feeling super burned out. I hope everyone has a nice weekend, and I'll see you back here on Wednesday!