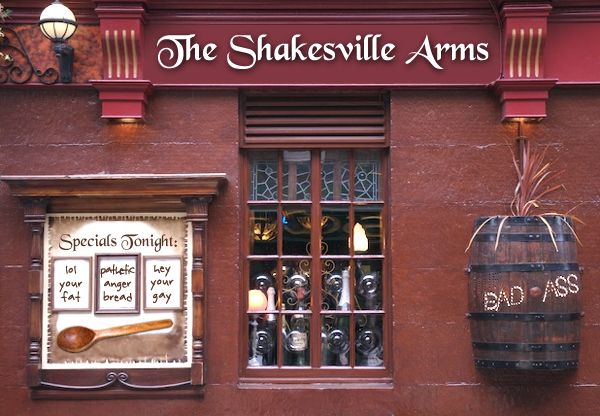 [Explanations: lol your fat. pathetic anger bread. hey your gay.]



TFIF, Shakers!





Belly up to the bar,




and name your poison!
Welp, my power is out again, and the power company says the earliest it will be restored is three hours from now, so I'm using the waning battery in my phone to post the Pub.
Grumble.
My apologies for the inconvenience, and I'll see you Monday!