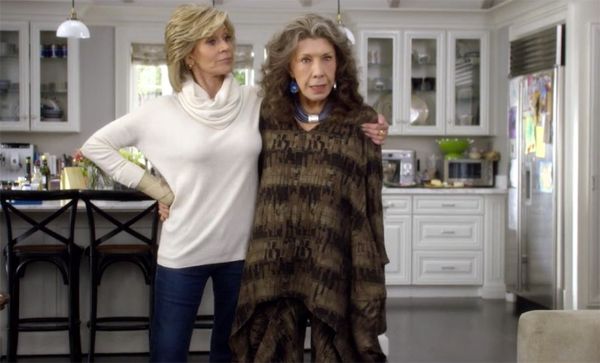 ♥ ♥ ♥
I've finally finished Season Two of Netflix's original series
Grace & Frankie,
and OH HOW I LOVE IT SO.
To keep this post spoiler free, I will merely say that I love every member of the cast, and Jane Fonda and Lily Tomlin are ESPECIALLY GREAT. I am so happy that a show named for two female characters is actually
about
those female characters! Not that the other characters get short shrift, but the show finds a perfect balance so that the titular characters aren't decentralized in their own show.
The way this season ended made me so happy! I loved those final scenes with one million hearts.
Anyway! I will leave it there, and let's all head to comments where we can be SPOILERIFFIC. If you don't want spoilers, beware of reading the comments! You've been warned!