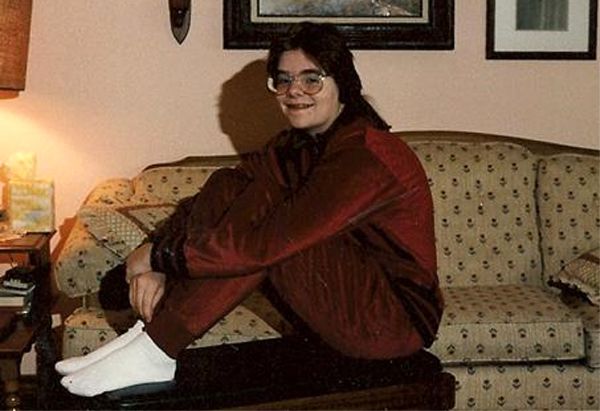 Oversized glasses. Braces. Basically a mullet. Velour track suit. Being made to pose for family photos (we had
matching
track suits). Terrific socks. It was all going great for me in '87!
My sister and I HATED those track suits
and
getting our pictures taken in them, and we put up such a fuss about them and swore we'd never ever never ever never wear them again that, after the photos, my mom packaged 'em up and returned them to JC Penny, lol.
[Please share your own throwback pix in comments. Just make sure the pix are just of you and/or you have consent to post from other living people in the pic. And please note that they don't have to be pictures from childhood, especially since childhood pix might be difficult for people who come from abusive backgrounds or have transitioned or lots of other reasons. It can be a picture from last week, if that's what works for you. And of course no one should feel obliged to share a picture at all! Only if it's fun!]