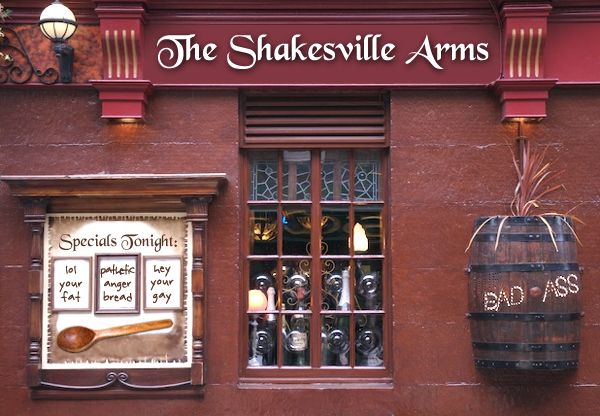 [Explanations: lol your fat. pathetic anger bread. hey your gay.]



TFIF, Shakers!





Belly up to the bar,




and name your poison!
I need to wrap up a little early, because I've got some personal stuff to do this afternoon—nothing fun, I'm afraid. I've got to retrieve my car from the shop after having to get it towed for a $1,000 repair! (That is not a solicitation for donations; I've totally got it covered. It's just a grousy complaint! Harrumph!) And then I've got some other equally unexciting junk to do at the DMV and the bank!
Since Monday is Memorial Day, and a few members of the mod team will be traveling or otherwise engaged, we'll be taking Monday off, and I'll see you back here Tuesday morning. Have a nice weekend!