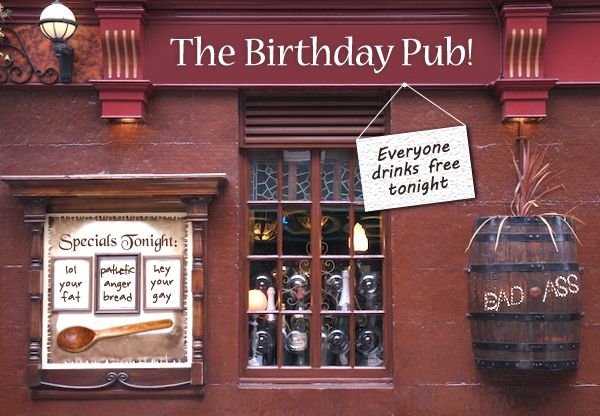 [Explanations: lol your fat. pathetic anger bread. hey your gay.]



TFIF, Shakers!





Belly up to the bar,




and name your poison!
Today is my birthday (yay!), and my birthday gift to myself is a couple of days off while a few friends come into town to visit and help me celebrate! So I will be gone tomorrow, Friday, and Monday, and I will see you back here bright and early Tuesday morning!