Let's start out the week with something nice, shall we? Yay!
Shaker Cty sent me a copy of this lovely and incredibly thoughtful digital oil painting she did of me, based on
my author pic at BNR
. I'm posting it here with her permission.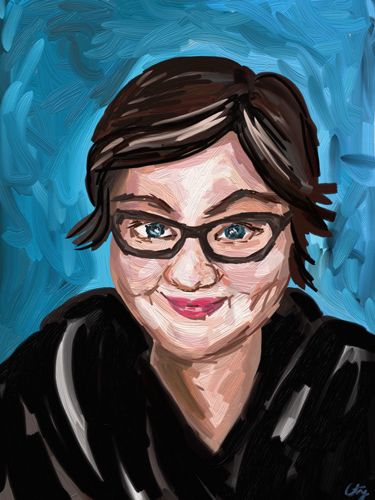 Thank you soooo much, Cty! ♥
I am so grateful to each and every one of you who takes the time to send me something you've created, or a kind note, or a donation, or any kind of supportive and encouraging gesture. And for all the comments along the same lines.
I really, really value them. They are a very appreciated (and needed) counterbalance to the absolute onslaught of shit I have to face as the cost of doing this work every day.
Thank you to everyone who takes the time to let me know that what I'm doing is worth it.