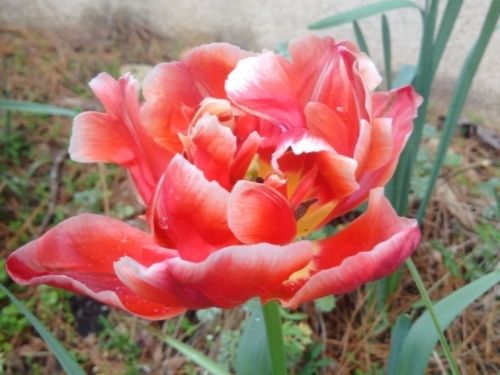 Howdy Shakers! It's March--and that means spring is in full swing in these Southern states. it comes on fast here, and doesn't linger long. It seems like the flowers of early spring just got here...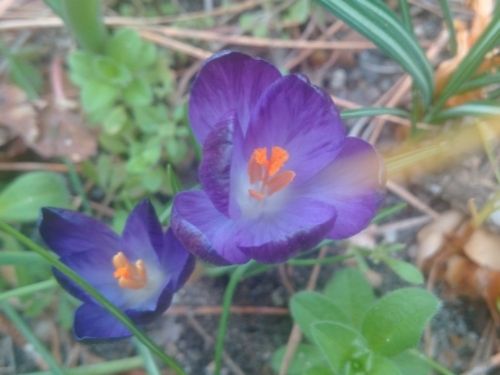 ...and now the mid and late spring tulips are blooming!
I have lots more pictures below the fold, so if you need a flower break, come on in!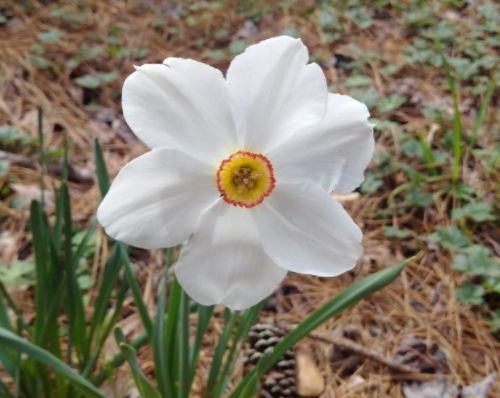 After the crocuses, come the daffodils. Invested in a bunch of them last fall, and wow! They sure are paying off now! Here's a pretty double bloom: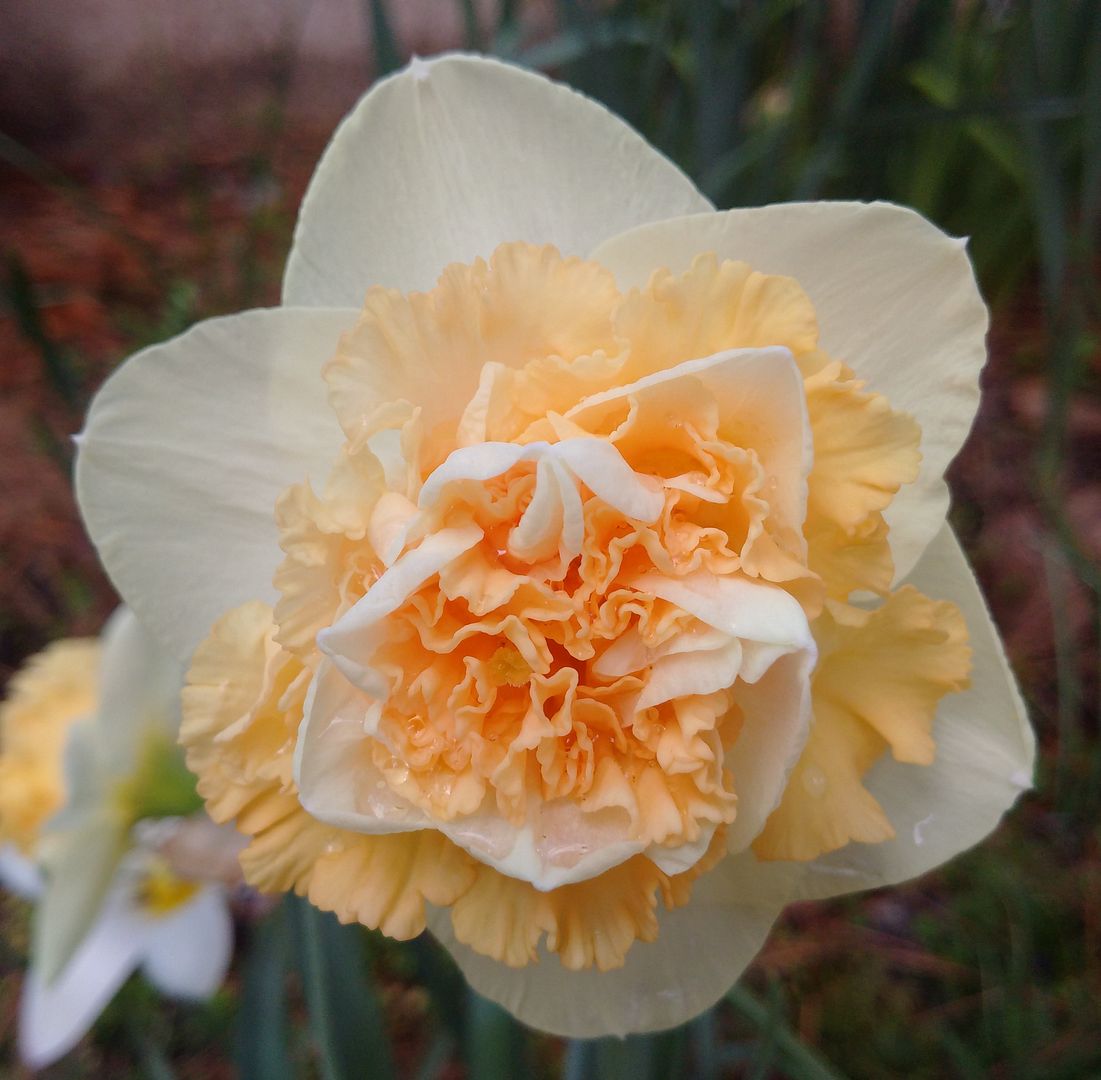 I'm not kidding when I said it came on suddenly this year. One of our late winter/early spring flowers, the camellia bush, is still blooming!
I also invested in some peony blossom tulips. Tulips are had to get to bloom here--they don't get much winter, and the deer and squirrels like to munch them. So I potted some up on the back porch as a safety precaution.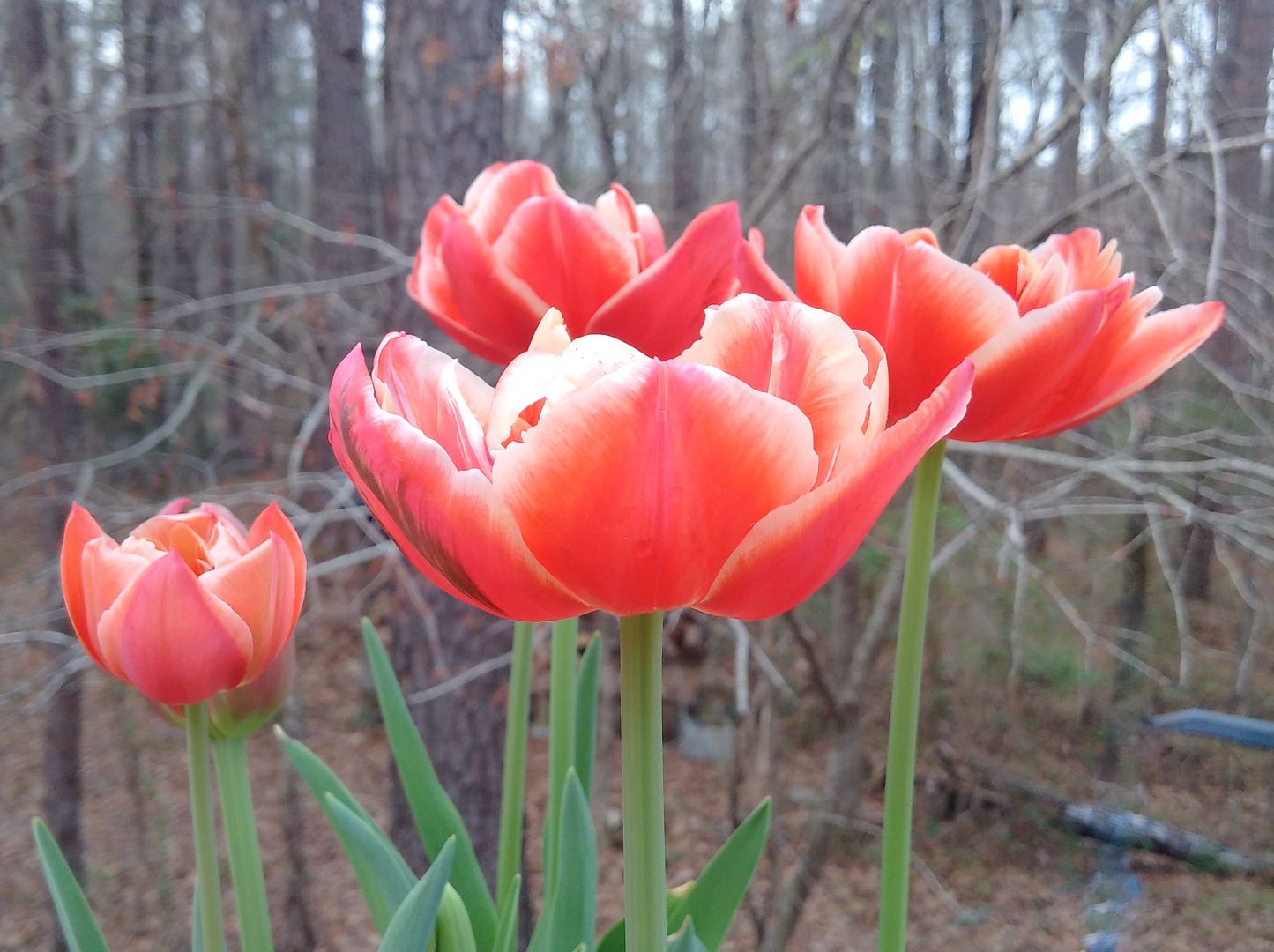 I've also got some purply-pink ones blooming:
The ones that do best here are species tulips, which are closer to the original Asian tulips, rather than the more common Dutch varieties. They take our hot summers much better. I especially like the clusiana varieties. The picture just before the break is a view of several from the top. They open up in the morning look like little white stars. Here's a view from the side so you can see the pink: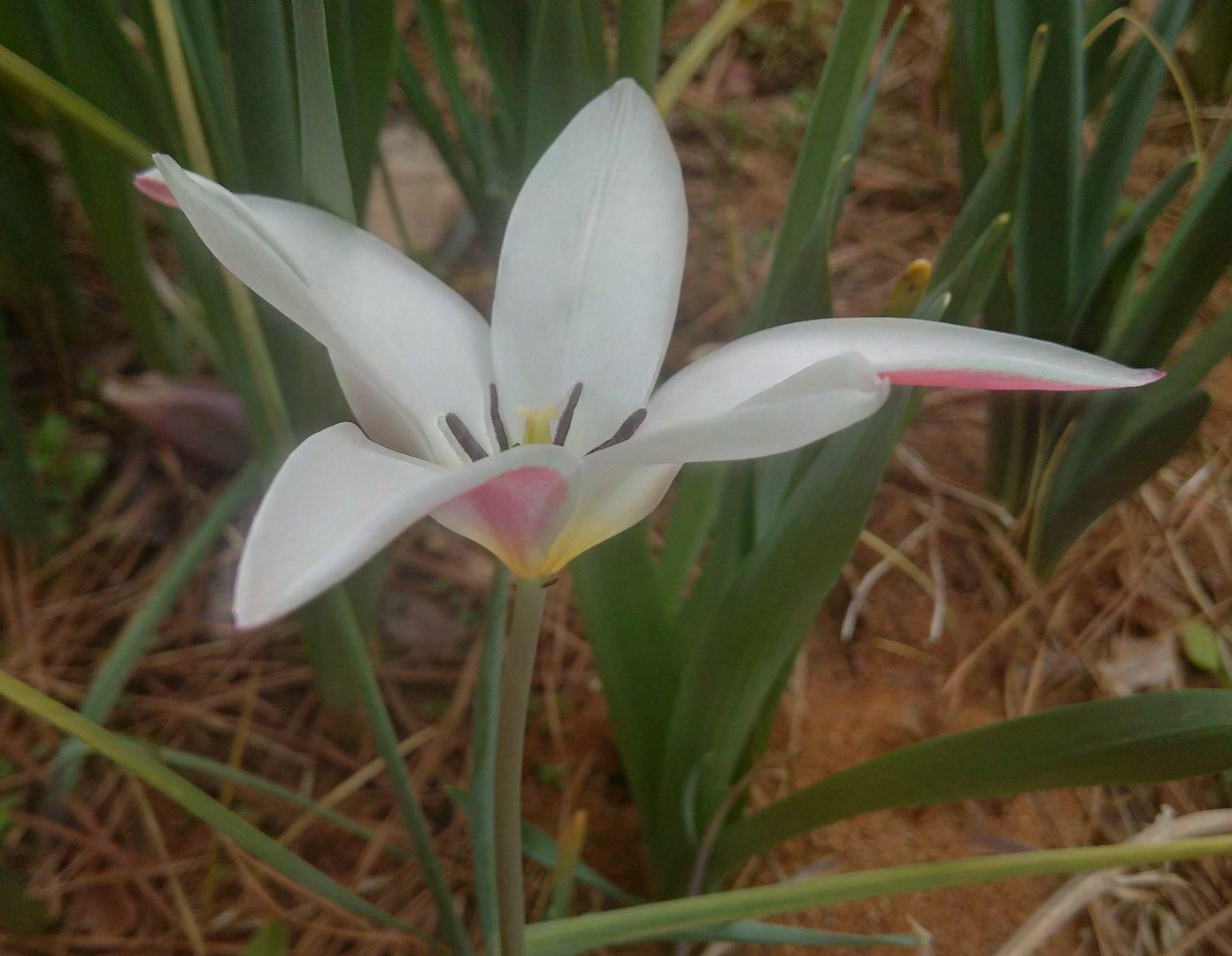 How about you? Is it still winter in your world? If you're in the Southern Hemisphere, how is your fall garden? Feel free to use this thread to discuss all things garden-related. Whether you have an acre in the country, a pot on your windowsill, or something in between, your pictures and stories are welcome here! As always, please be mindful that everyone has different goals and needs in gardening: organic, water-saving, cost-conscious, food maximizing, or something else entirely. Please respect our differences. No judgements here, just a love of gardens! What's growing, Shakers?